18 octobre 2006
3
18
/

10
/

octobre
/

2006
21:07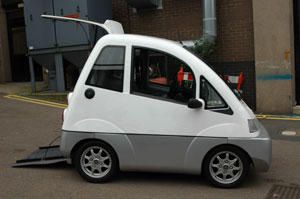 The Quovis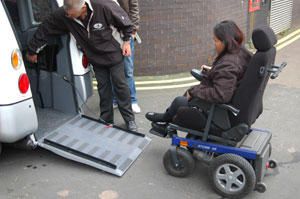 Getting onto the car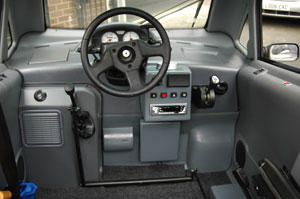 The driving station
© photos by Peter Atkinson
I finally tracked down the Quovis dealers in UK. I thought I'd really like to have one of them - they look so cool. I persuaded them to come and give me a demo. As I knew some people at Coventry University might also like to have a look especially thae car design department - I told them about it and a few of them did come along.
It is nice and compact. I drove into it quite easily. I must say i did not have the guts to take it out for a spin in the small car park with everybody looking on. The controls were not difficult - mostly pull and not push and pull which used to throw me. There is no power steering although I was told that the car is very responsive to the wheel. I am quite short and I found that I could not move forward because there is a box which portrudes from the floor which is too tall for my Invacare Storm.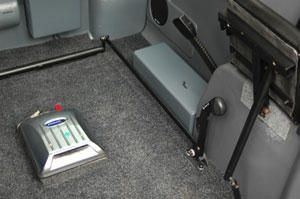 car locking system
I will have to use a different chair with a high cushion in order to see out of the car. It only goes a maximum of 50 miles an hour and you are not advised to go on the motorway with it.
I asked myself if I really needed it. Parking would not be easy - you need a clear 2 metres to be able to get out. Coventry is ringed by the the ring road - the city centre is not very big. The chasisis quite low, not for speed bumps of which they are a few around. It is definitely a city car though.