10 janvier 2005
1
10
/

01
/

janvier
/

2005
00:00
Susie and Manu and their kids, Eloise and Raphael came to dinner. It was good to see them – as Susie reminded me, she broke her waters after dinner in this apartment just before I left to study in USA four years ago. So Raphael is now four years old. I made a red cooked pork dish – it's a shin pork left simmering in a rich sauce made with soy sauce, some leftover red wine (I added that, not in normal recipes) and ginger and lots of pepper corns. This is my own version of red cooked pork. And it is not meant to let boiled dry neither. I got involved in writing something and forgot to check the liquid level. I added a Chinese cabbage with black bean sauce and continued the simmering with the rescued pork on top. We had fried rice – with eggs and French flat parsley - and water cress and strawberry salad (with an olive oil balsamic vinegar dressing) with it.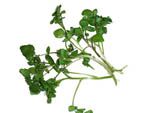 We had a very good burgundy and finished with another
gallette des rois
. Eloise got the fève and was queen. Susie brought me my first tulips of the year. We caught up with news and they invited to go and stay at their house which is very nice in the country. They do have a lot of stairs but Susie thinks it will be fine.